Highlights
Scroll to see what is new!
Click on "Go to event/resource" to find out more!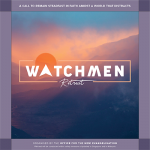 2022 Watchmen Retreat
Wednesday, 2 November 2022
This 5 day stay-in retreat is for anyone who is interested in deepening and strengthening their faith while actively waiting for the Lord.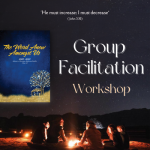 Group Facilitation Workshop - Advent/Christmas 2022 - 2023
Saturday, 29 October 2022
Join us for this workshop where you can learn to use the reflection booklet to conduct a session that enables others to encounter Jesus through reading, listing and reflection.
Who is ONE?
Inaugurated in September 2013, the Office for the New Evangelisation (ONE) is an office in the Roman Catholic Archdiocese of Singapore working to realise the Archdiocese vision of being a vibrant, evangelising and missionary church.
What is the new Evangelisation?
The New Evangelisation is a call to all Catholics to renew their faith and, working in communion, to share the Good News about Jesus Christ with ardour and to be visible witnesses of His love in every sphere of society, using approaches relevant to today's society. As such, when we speak of the New Evangelisation in the context of Singapore, it can be broken down into these 4 tenets.