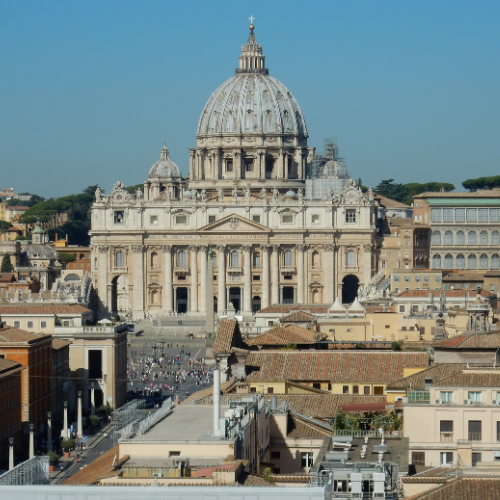 The Pastoral Conversion of the Parish Community in the Service of the Evangelising Mission of the Church
Pastoral conversion is one of the central themes in the "new phase of evangelisation" that the Church is called to foster today, whereby Christian communities be ever more centres conducive to an encounter with Christ.
We must make a determined missionary decision "capable of transforming everything, so that the Church's customs, ways of doing things, times and schedules, language and structures can be suitably channelled for the evangelisation of today's world rather than for her self-preservation".
This means a pastoral activity that, through an effective and vibrant collaboration between priests, deacons, religious and laity, as well as among different Parish communities of an area or region, occupies itself with identifying together the questions, difficulties and challenges germane to evangelisation, seeking to integrate ways, methods, proposals and means suitable to confront them. Beyond a responsible coordination of activities and structures capable of relating and collaborating among them, the pastoral care of all requires the contribution of all the baptised.