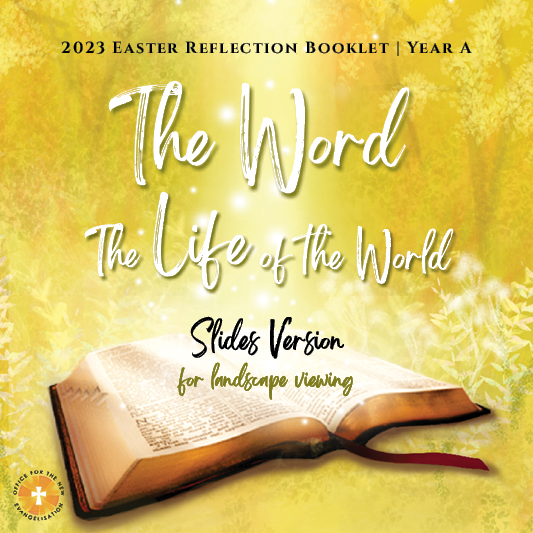 2023 Easter Reflection Booklet Slides Version
A Slides Version of the entire English version of the Easter Reflection Booklet 2023 is available in PDF for presenting in a landscape orientation. Please click on the links below to access slides for each week of the reflection booklet!
Share the Easter joy this season and let the Word of God astound you.