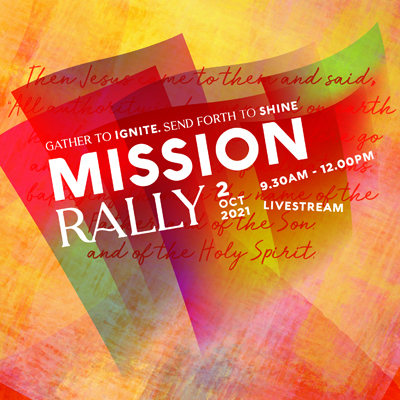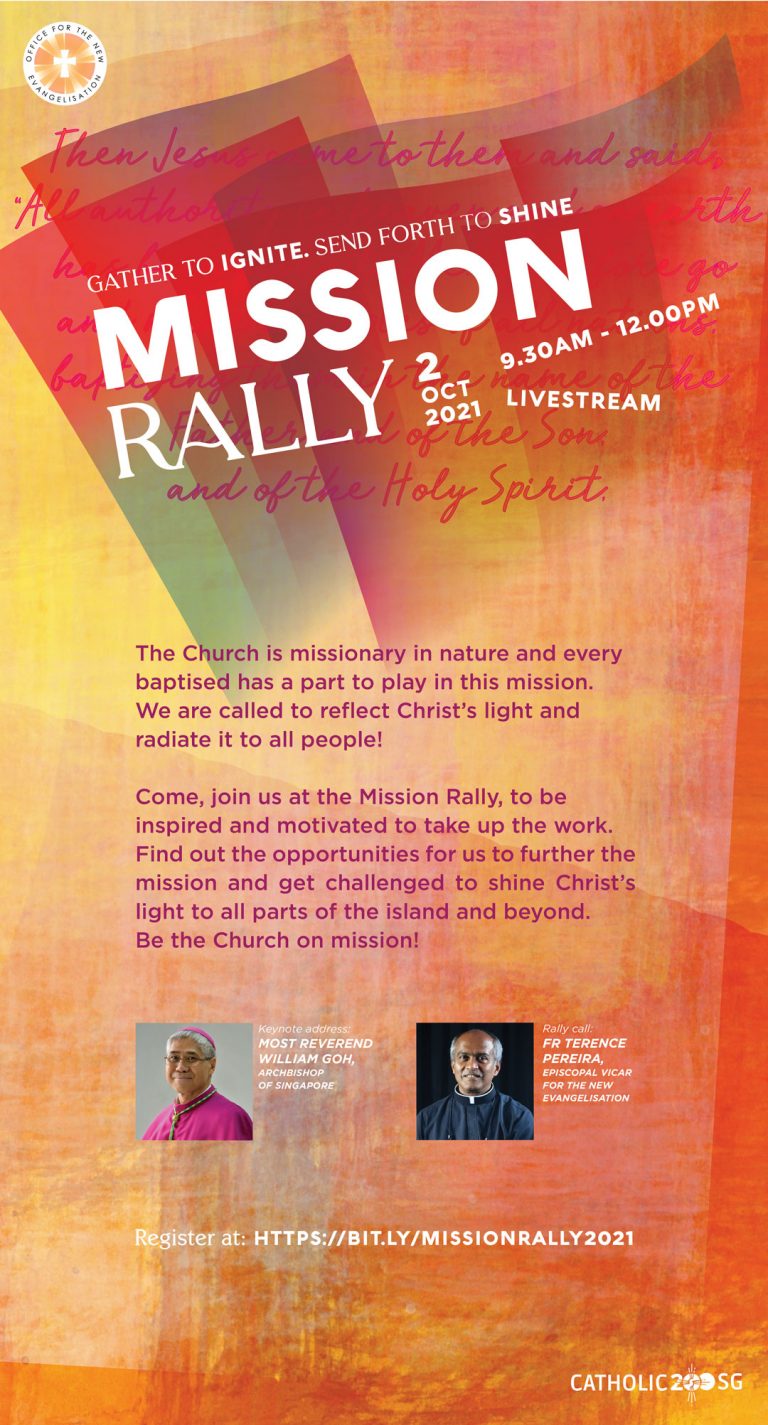 2021 Mission Rally
Saturday, 2 October 2021
As part of Catholic200SG celebrations, the theme of this year's Mission Rally is "Gather to Ignite, Send Forth to Shine".
We would like to invite all of us to join in this rally, celebrating together as one Church the accomplishments and impact of mission work done in the past year. Through a presentation of different facets of mission work done and the Keynote Address by Archbishop William Goh, we hope to ignite within us a sense of shared purpose and solidarity as we embrace the opportunities and challenges ahead.
Let us continue to be an inspiration to one another as we go forth to spread the spirit of mission, allowing our missionary zeal to shine in the world!
Time: 9.30am to 12.00pm
Platform: Online Livestream
About the speakers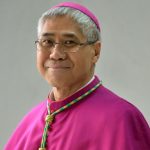 Most Reverend William Goh, Archbishop of Singapore
Archbishop Goh's deep desire is for the church here in Singapore to reflect Christ's light to all parts of the island, where each baptised person makes Jesus known by living an evangelistic life. His passion shines through in his homilies, speeches and writings. Enabling the faithful to proclaim and witness the Gospel in all parts of society is the path towards a vibrant, evangelising and missionary church.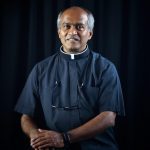 Rev. Fr. Terence Pereira, Episcopal Vicar for the New Evangelisation
A priest after the Good Shepherd's heart, Fr. Terence Pereira's great desire is to see all lay faithful learn and grow to be disciples of Jesus Christ. As the Episcopal Vicar for the New Evangelisation, he leads ONE in promoting the work of evangelisation and disciple-making in Singapore.