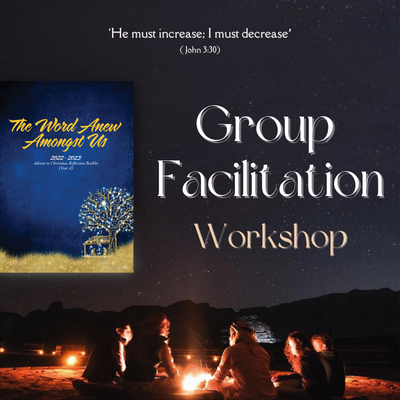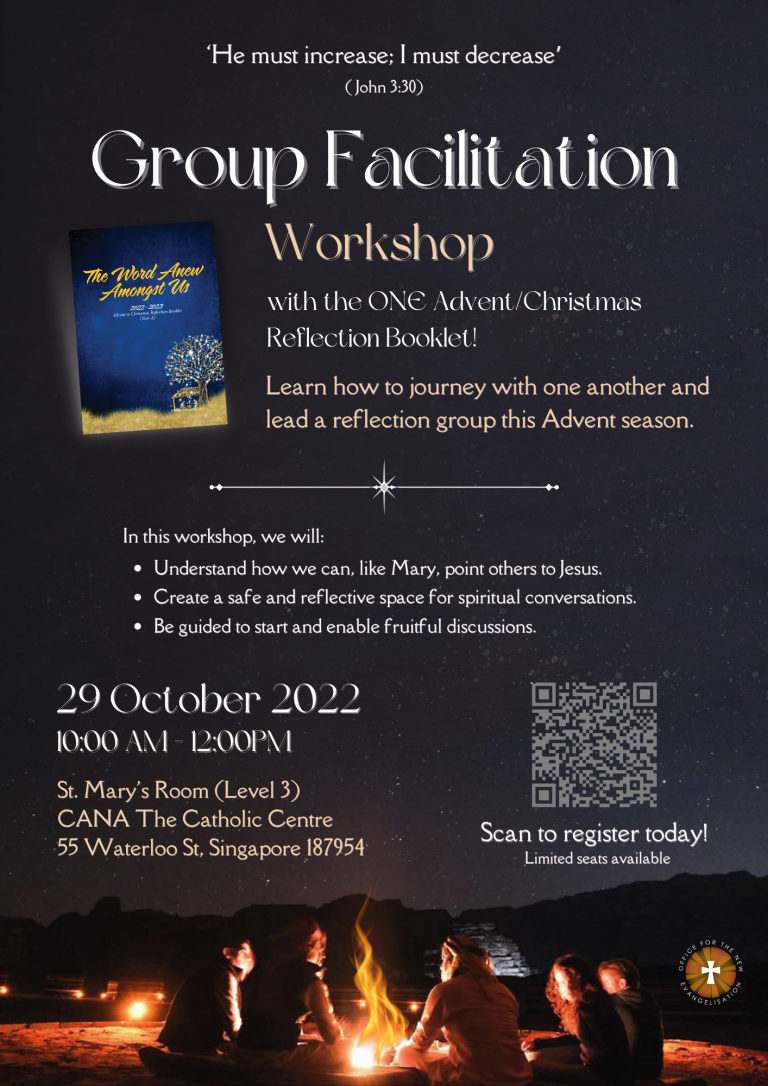 Group Facilitation Workshop - Advent/Christmas 2022-2023
Saturday, 29 October 2022
"He must increase; I must decrease" – John 3:30
Have you been wondering how to use the Advent reflection booklet to facilitate spiritual conversations and reflection?
Join us for this workshop where you can learn to use the reflection booklet to conduct a session that enables others to encounter Jesus through reading, listening and reflection.

In this workshop, we will:
– Understand how we can, like Mary, point others to Jesus.
– Create a safe and reflective space for spiritual conversations.
– Be guided to start and enable fruitful discussions.

Group Facilitation Workshop
Date: 29 October 2022
Time: 10:00AM to 12:00PM
Venue:
St. Mary's Room (Level 3)
CANA The Catholic Centre
55 Waterloo St, S187954
As limited slots are available, do sign up today!