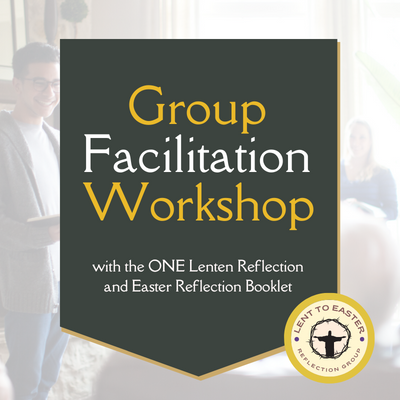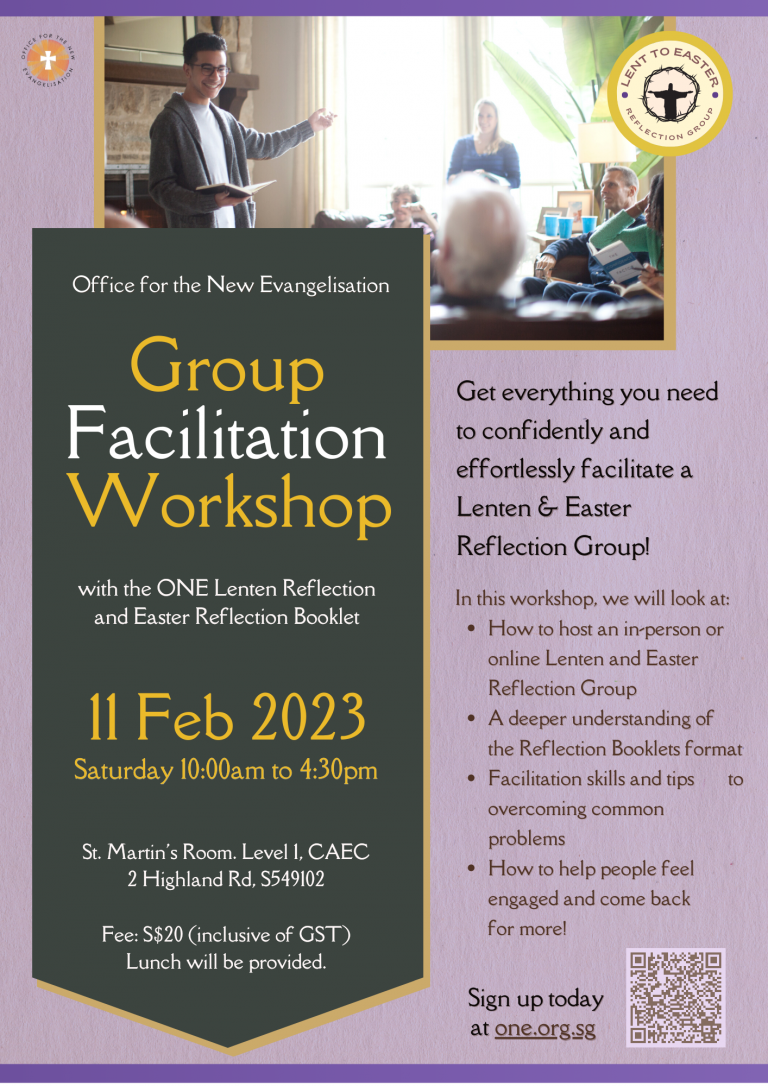 Group Facilitation Workshop - Lent/Easter 2023
Saturday, 11 February 2023
𝙂𝙚𝙩 𝙚𝙫𝙚𝙧𝙮𝙩𝙝𝙞𝙣𝙜 𝙮𝙤𝙪 𝙣𝙚𝙚𝙙 𝙩𝙤 𝙘𝙤𝙣𝙛𝙞𝙙𝙚𝙣𝙩𝙡𝙮 𝙛𝙖𝙘𝙞𝙡𝙞𝙩𝙖𝙩𝙚 𝙖 𝙍𝙚𝙛𝙡𝙚𝙘𝙩𝙞𝙤𝙣 𝙂𝙧𝙤𝙪𝙥 𝙬𝙞𝙩𝙝 𝙩𝙝𝙚 𝙊𝙉𝙀 𝙇𝙞𝙩𝙪𝙧𝙜𝙞𝙘𝙖𝙡 𝘽𝙤𝙤𝙠𝙡𝙚𝙩𝙨!
Never organised a Lenten or Easter Reflection Group before? Don't worry – here's all you need to know about how to host a Reflection Group! Pick up facilitation skills and find out more about using the Liturgical Reflection Booklets.
If you're wondering what this all entails – it's worth it! Let go of your fears and come experience it for yourself! As we open our hearts and our homes, we can grow together towards understanding the Word of God in this season.
Group Facilitation Workshop
Date: 11 February 2023
Time: 10:00AM to 4:30PM
Venue: St. Martin's Room (Level 1)
Catholic Archdiocesan Education Centre
2 Highland Rd, Singapore 549102

Fee: S$20 (inclusive of GST)
Lunch will be provided.
Spread the word and sign up today!