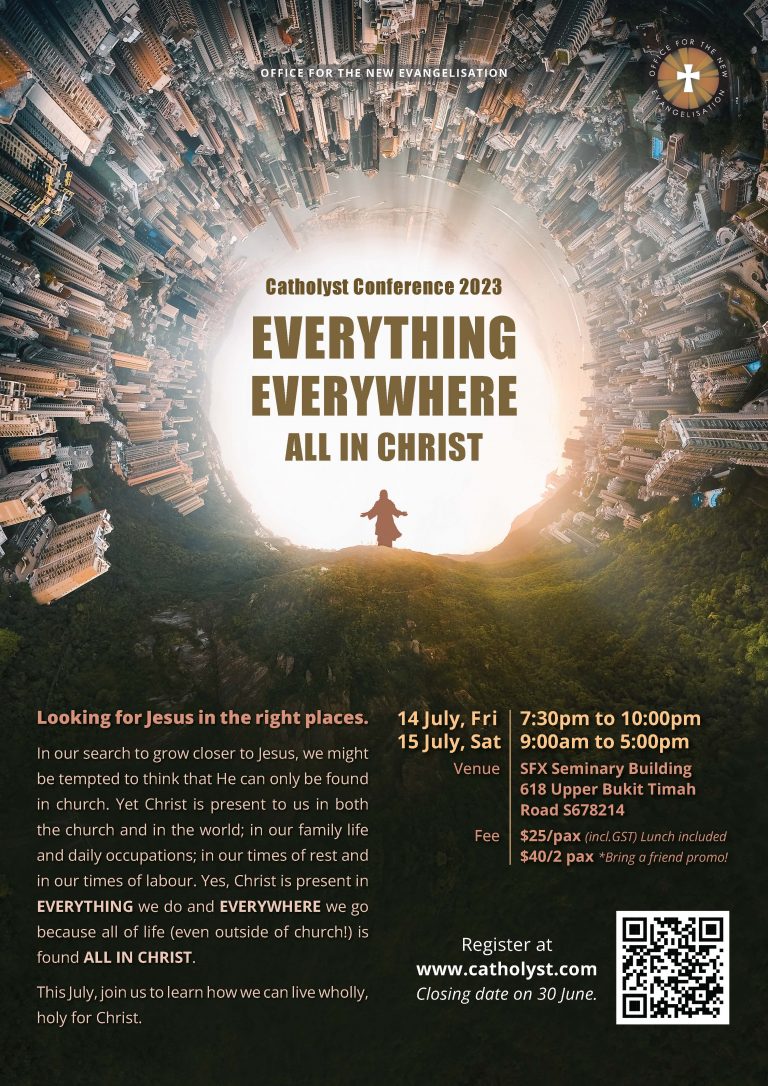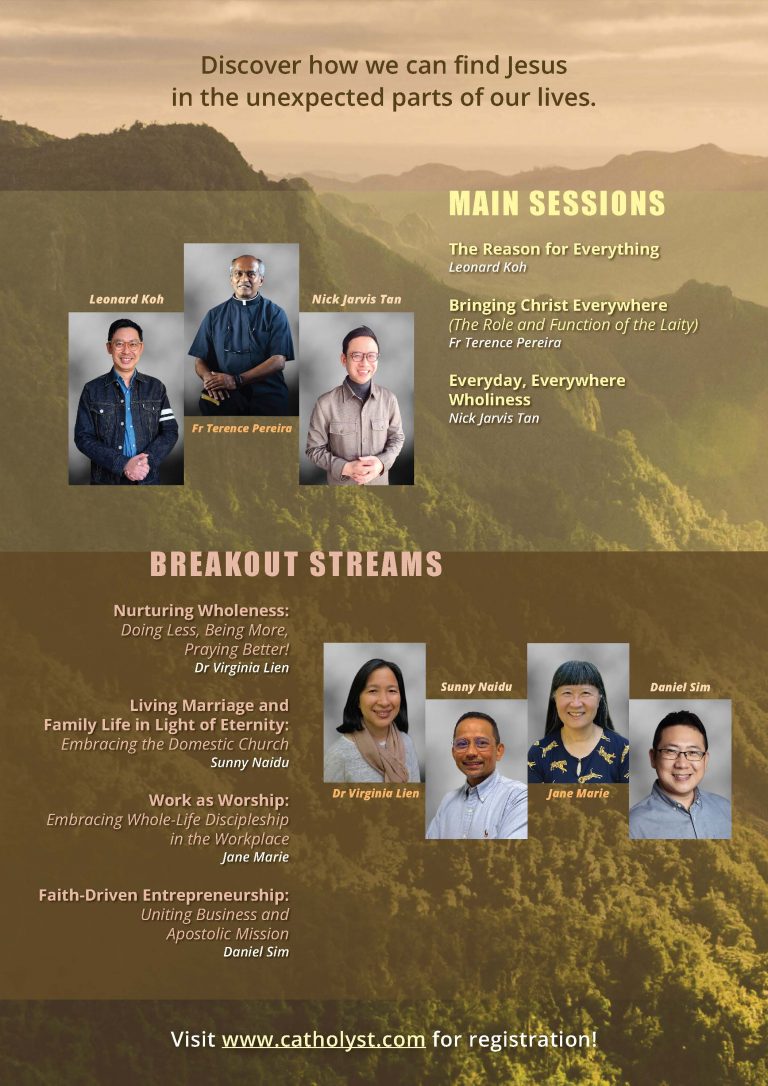 Catholyst Conference 2023
Friday, 14 July 2023 - Saturday, 15 July 2023
EVERYTHING | EVERYWHERE | ALL IN CHRIST
Catholyst Conference 2023
Discover how we can find Jesus in the unexpected parts of our lives.

In our search to grow closer to Jesus, we might be tempted to think that He can only be found in church. Yet Christ is present to us in both the church and in the world; in our family life and daily occupations; in our times of rest and in our times of labour.
Yes, Christ is present in EVERYTHING we do and EVERYWHERE we go because all of life (even outside of church!) is found ALL IN CHRIST.
—-—-
Date: 14th July, Friday, 7:30pm – 10:00pm and 15th July, Saturday, 9:00am – 5:00pm
Venue: SFX Seminary Building, 618 Upper Bukit Timah Road S678214
Registration inclusive of lunch is $25 per pax; Bring-A-Friend promo at $40 for two pax! Prices are inclusive of GST. Registration closes on 5 July 2023.
Visit www.catholyst.com and sign up today!
Join us to learn how we can live wholly, holy for Christ.