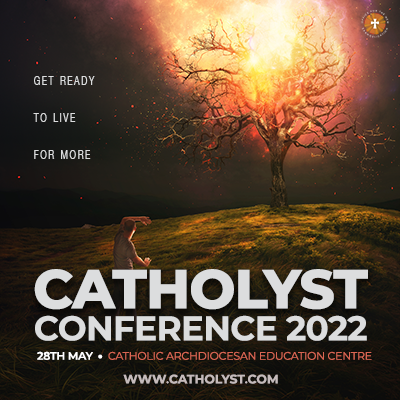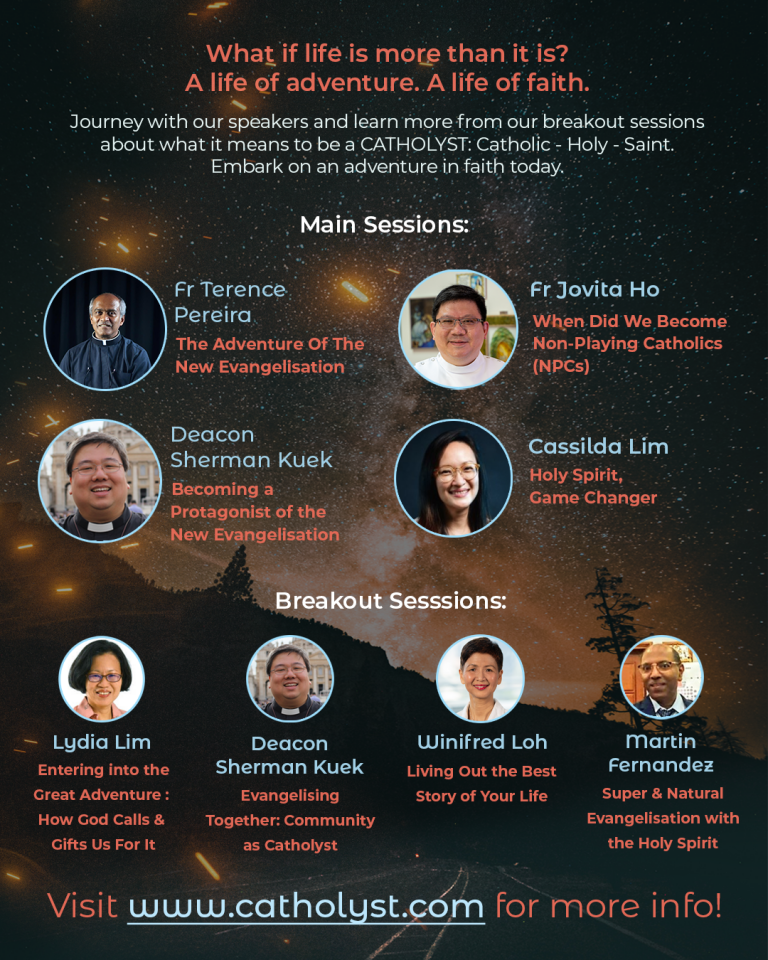 Catholyst Conference 2022
Saturday, 28 May 2022
What if life is more than it is?
A life of adventure. A life of faith.
Moses was called from the burning bush to lead a nation to freedom; Esther was called from a life of comfort to save her people; Peter was called from being a fisherman to a fisher of men. In the world today, we desire comfort, convenience, and safety. Yet we are constantly called to venture beyond ourselves. Can we recognise the invitation of the Holy Spirit to be active protagonists of this one life given to us?
Step out into an Adventuring in Faith. Journey with our speakers and learn more from our breakout sessions about what it means to be a CATHOLYST: Catholic – Holy – Saint.
Embark on an adventure in faith today.
www.catholyst.com
CATHOLYST CONFERENCE 2022
28 May | Catholic Archdiocesan Education Centre