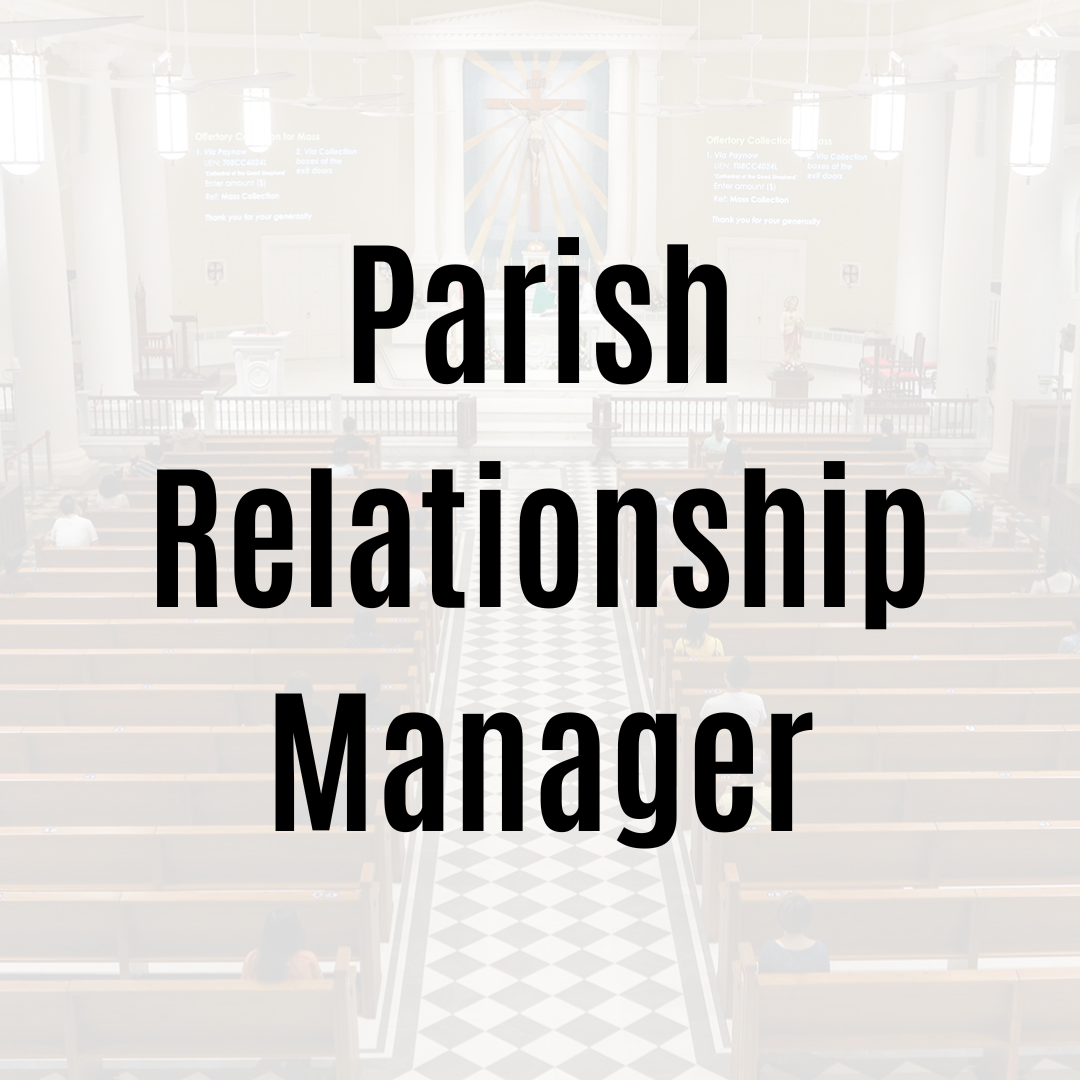 Parish Relationship Manager
JOB SUMMARY

This role reports to the Executive Director, and is responsible for promoting positive relationships and developing new partnerships with ONE's core target audiences. These include parish-based leaders, ministry members, and pastoral staff to support the development of effective and sustainable pastoral capabilities of parishes.
GENERAL RESPONSIBILITIES
• Create and nurture positive, long term relationships between ONE and parishes.
• Proactively engage parish priests, pastoral coordinators and parish leaders to promote and support their mission to become evangelising and disciple making parishes.
• Propose initiatives and programmes for parishes in light of the opportunities and gaps in the area of evangelisation and disciple making.
• Oversee and ensure the smooth running of ONE's parish engagements and parish initiatives.
• Develop resources to support parishes in their journey towards becoming evangelising and disciple making parishes.
• Grow the network of collaborators to resource parishes for the work of evangelisation and disciple making.
• Any other matters that the Executive Director may require.
REQUIREMENTS:

1. At least 5 years of prior experience in parish pastoral environments and programme development.
2. Possess an outgoing disposition, and high degree of personal initiative with proven ability to build, develop and maintain positive relationships with people.
3. Possess effective interpersonal skills under all types of conditions, exhibiting a supportive and positive approach.
4. Proven ability to communicate effectively through a variety of channels, especially face to face and including public speaking.
5. A deep passion for the work of evangelisation anchored on a vital personal spirituality.
6. Ability to meet deadlines in a timely and efficient manner.
7. A disposition that is action oriented, adaptive and innovative to encouraging the new evangelisation in the archdiocese.
How to Apply?

For immediate consideration, please email our HR Manager, Agnes Ngou (hr.one@catholic.org.sg) with the following:
1) Completed ONE Employment Application Form
2) Your resume including salary expectations
Only short-listed candidates will be notified.
Application closes on 31 December 2023.